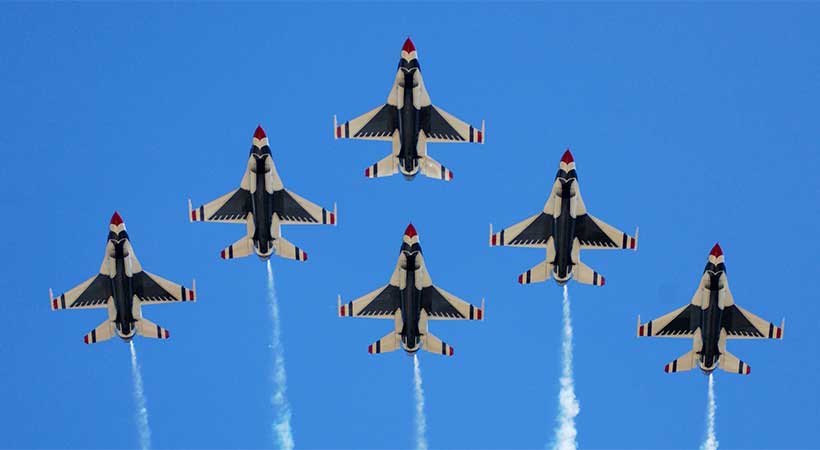 Advance Sale ends TONIGHT! Buy Tickets Today to Save 35%
PERFORMERS AT-A-GLANCE
Air Force Thunderbirds

C-17 Globemaster III Demo

Red Bull Helicopter

F-16 Viper Demo Team

SOCOM Para-Commandos

Kevin Coleman

Attack Helicopter Demo

P-51 Mustang Demo

Red Bull Air Force

Air

 Force Heritage Flight

Buck Roetman
Advance Sale

Ends TONIGHT!

 Purchase your tickets today  and Save 35% off event day price on general admission tickets or a reserve a Lawn Box for 4 people. You can also

Save $30

 on Preferred Seating or go VIP in the Flight Line Club and

Save $120!
Advance Sale Ends in...