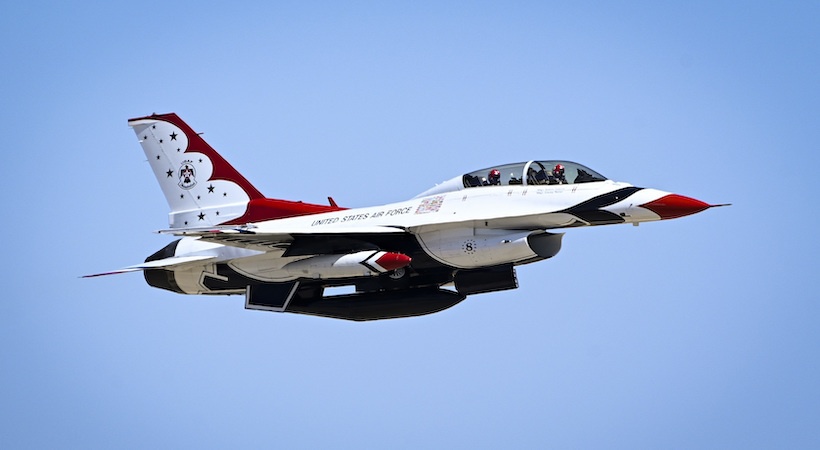 Thunderbird Advance Team Visit Augusta
Thunderbird 8 and his crew chief will visit Augusta Regional Airport on February 7th, 2023 to kick off planning for the team's performance at the inaugural Augusta Air Show on May 13-14, 2023. They will meet with local agencies and review support needs and details from their 110 page support manual to assist in the complex logistical planning involved in hosting a "Traveling fighter squadron." Look up at the skies around 3:30pm for Thunderbird jet #8!
YouTube Channel (New!)
Please Subscribe for live video broadcasts and highlights for this year's show!