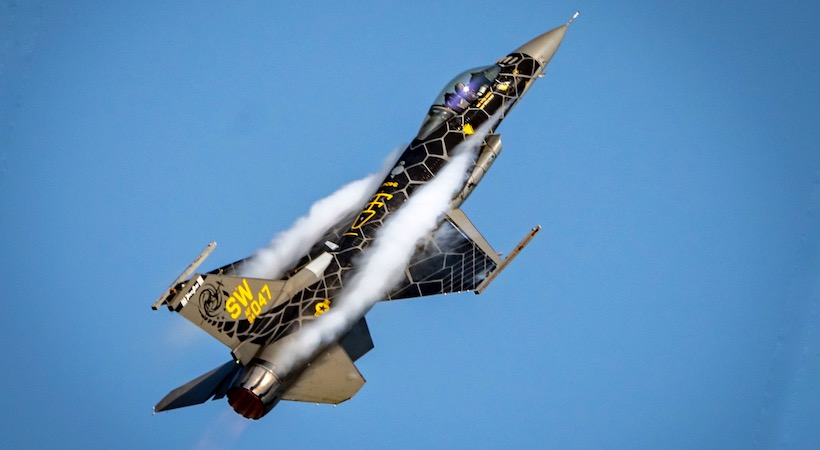 Viper Demo Team Arrival Info!
Capt Aimee "Rebel" Fiedler, pilot and commander of the U.S. Air Force F-16 Viper Demo Team, will arrive at Augusta Regional Airport and perform a brief site survey on May 11th, 2023 at
1:30pm

ahead of her performance at the inaugural Augusta Air Show on May 13-14, 2023.
Click Here to find out how to meet the Viper Demo Team!
*Arrival time subject to change